by Bryan Heathman
Get out the popcorn and dim the lights! As an up and coming bestselling author, it's time to promote your book the old fashioned way: with a promotional trailer.
Whether your book is a fictional story or it's the true story of a brand, passion or success philosophy, your book ought to be in pictures. Posting book trailer videos online is a solid step on your path to publishing success.
Seriously, take a look at the way a single movie can bring in hundreds of millions of dollars in a single weekend. How did you first hear about the movie? Was it social media, a movie critic or word of mouth?
The same dynamic of movie awareness works equally for books. So it is important for you, the author, to get the ball of momentum rolling with a book trailer to tease interest in your book.
To get people to spend a week or two reading your book, they are going to have to want it… bad! So your promotional activity will need a hook, which often starts with your book trailer video.
From the Big Screen to the Screen In Your Hand
Video promotion on the internet is far less expensive than traditional advertising, and after a few preliminaries, many authors can do it. As an author with a book to promote, this includes you. About 1-2 minutes of video is all you need to get your message across to smartphones and tablets everywhere. With the right planning and a little push, these mobile devices are where you book may be read as well.
You can use inexpensive tools to make your book trailer if you know which ones to shop for, such as EasySketch Pro or VideoMaker FX. Because they're user friendly and widely available, using these tools may mean that your video ends up looking the same as everyone else's. The difference is how you use the tools. Creativity is key. If you can hire someone to create a quality book trailer for you, so much the better.
Making and sharing your own videos does seem exciting to a lot of authors, and I admit it can be fun. But before you cast yourself as the next John Huston or Cecil B. DeMille, take time out to do some planning.
Think about your process and map it from start to finish. The video production process includes only a handful of steps, but each one is key to your book trailer's success.
First, start with your book trailer's concept. Decide ahead of time what the viewer's key take-away will be. Create a clear call to action that is the natural conclusion for the message they've just seen.
Next, decide how much of your story you want to reveal in your book trailer. What's the heart of your video? Where do you want the viewer to begin and end? Script it, and have a clear idea of the visuals you plan to use. Video production professionals call this step storyboarding.
Record the audio first, then use it as the anchor for your video. It's much easier to sync the video to the audio, instead of the other way around, and the results are more professional. Whatever approach you use, there's almost always a creative solution for any production obstacles you find.
Online Traffic = A Packed House For Your Book Trailer
Now that you have a finished video, it's time to get the word out. Though it's not the only game in town, YouTube is the obvious distribution channel of choice. It's where the viewers are, and viewers are what you want most for your new book trailer.
YouTube has so many astounding statistics, it would be a waste of space to try to name them here. If you want to research it, here's a link to the source itself.
I will add, though, that YouTube.com boasts more than 1 billion unique users, or one-third of all people who use the Internet. That's nearly as many people as inhabited the planet 100 years ago, when the movie industry was new. It's 1/7 of the world population today. You don't have to convince people to go to YouTube. You just have to get their attention.
To get your share of viewers for your trailer, start with a keyword rich title. It should include your book title or central character, as well as any other descriptive information or keywords you'd like to capitalize on.
Next, your description should also be keyword rich. Begin the first line with a link. This should coincide with your call to action, either to the page where viewers can join your mailing list, or where they can buy your book directly. Your description should be as long as a full article for best keyword optimization and Google juice.
Finally, give a clear compelling call to action, such as subscribing to your YouTube channel, joining your mailing list, or simply buying your book. It may seem obvious to you, but your "call to action" won't be to your viewers. They'll be too mesmerized by your masterful storytelling prowess!
If optimizing your videos is too slow a process for you, advertising opportunities abound on YouTube and Facebook as well. Find videos on the site that have an audience similar to yours, and buy inexpensive ads that attract a crowd to your own video. You'll find hordes of people showing up on your channel, hungry for more.
After posting your book trailer video to YouTube.com, be sure to upload the video to your Amazon Author Central Account and Goodreads account.
After that, what more can you say – except, "Pass the popcorn."
YouTube and other video networks started with a social intent, but their use in online business promotion has exploded as social marketing media has become part of the everyday. Google gives high marks for inbound links to a site from YouTube, and no SEO campaign is complete without including YouTube. Creating video content to market your business is a breeze with this entertaining program. Liv Montgomery, the eCommerce Gal teaches you how to leverage social marketing with video and YouTube. Put your online business promotion on the fast track now.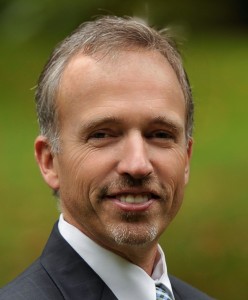 Bryan Heathman is the President of Made for Success Publishing. Bryan works with best-selling authors in the role of publisher and marketer, including the late Zig Ziglar, Chris Widener and John C. Maxwell. Bryan is the author of Conversion Marketing, a marketing book that condenses knowledge on website conversion from 7-years running an online ad agency. Bryan's Fortune 500 experience includes running high impact marketing campaigns for Microsoft, Eastman Kodak and Xerox.
Brought to you by Katherine Owen, CEO of GOKO. Katherine brings her expertise in the publishing industry and combines it with a powerful team. She owns and operates GOKO Publishing and is part-owner in a traditional publishing company, The GHR Press. Katherine holds a Masters Degree in Marketing and Management from Macquarie University's Graduate School of Management (MGSM) in Sydney, Australia.
December 16, 2015
admin
Permalink
Articles
,
Audiobooks
,
book design
,
books
,
Brand Identification
,
branding
,
Communication
,
eBooks
,
Physical books
,
publishing
,
publishing advice
,
publishing help
,
Success_old
,
Top Sellers
,
vision
,
writing
When you write—whether it's a keynote speech, an article, or a book for publication—your material has to be relatable for your audience. You've got to draw them in and keep their attention. Nothing does this quite as well as using the story as your format. A number of religious texts are written this way for one compelling reason: it works.
I grew up listening to audios from motivational speakers like Zig Ziglar, Jim Rohn and Napoleon Hill. I acquired the motivational audio habit from my boss as a young salesperson, and you could say it just stuck with me. Now I own a publishing company, and Zig remains our most popular talent.
I still listen to Zig from time to time as my car winds its way up a mountainside on a summer day, or on freeway crawls across the metro area to meet with some of the authors I publish.
The legendary Zig Ziglar is a personal favorite of mine because of his expertise in storytelling. I had the good fortune to work with him directly while he was alive, and his folksy manner was authentic. He was a likable guy, as well as a genuinely gifted speaker.
One of Ziglar's programs recorded years ago, tells the story of the Cookie Thief. It goes like this.
A traveler, waiting to board a plane, sits down next to his pile of luggage to enjoy the bag of cookies he just purchased. A lady next to him dips into the bag, believing that she owns the bag of cookies, and eyes the man like he is a cookie thief. They each indulge in cookies eyeing each other, one stolen morsel at a time. Once the man boards the plane, he realizes that she was right—he finds his untouched bag of cookies underneath his carry-on. It's too late to tell her he's sorry or to make amends, and the plane takes-off without his ego. The man is utterly humbled.
Ziglar tells this story in a way that's charming and engaging—pure classic Zig—and he draws a conclusion from the story that's undeniable: humility is always the wisest option. The story works because it's personal, and as listeners, we feel like we're there with Zig, reliving the moment.
This is why I was dumbfounded when I reviewed another classic self-growth program and heard exactly the same Cookie Thief story told by Wayne Dyer. This was not some unknown hack, but a multi-million-dollar keynote speaker and best-selling author known around the world, using exactly the same parable.
In his talk, Dyer read a poem called the Cookie Thief, credited to Valerie Cox. He drew a similar conclusion to Ziglar's, but Dyer worded it in a different way. Like Ziglar, he was personally engaged as he told the story, and I felt like he knew the author of the Cookie Thief. I felt like I was there.
Real Comfort Food or Mere Snacks for the Mind?
The poem by Cox that Dyer read is included in the book A 3rd Serving of Chicken Soup for the Soul by Jack Canfield and Mark Victor Hansen. I've worked with both of these authors, and my hat goes off to them for the publishing model they've honed to a fine point.
The Chicken Soup series is one of the most successful franchises in publishing history. At more than 130 million copies sold, it's right up there with Harry Potter, Nancy Drew, Star Wars and Fifty Shades of Grey. We should all be so lucky.
I bring up the series' popularity because it lends weight to the fact that the Cookie Thief story has been used as exhaustively as a Tollhouse recipe. The 3rd Serving was published only as recently as 2012, about 20 years after Zig's recording.
This means the Cookie Thief story certainly has made the rounds since Zig's talk. It's a good story, to be sure, but is it THAT good? Frankly, it all depends on the storyteller. Having the right ingredients is only the start. What you do with them is just as important.
3 Questions for Storytelling Success:
When you want to use stories to peak the interest of your audience, ask yourself these 3 questions:
Whose interest are you peaking? Consider your audience when you're choosing your material.
Do you have a message they can relate to? Make sure your material speaks to a common pain or pleasure that your audience can feel with you.
Are you saying it in a way that is relatable? Express your point in a way that is unique and personal to you. Make it your own, and share it with the world.
When you want to make a point, be sure to tell a story. But when you tell a story, make sure the story you're telling is your own. Make it personal, make it unique, and put your own stamp of individuality on it.
You just never know where your words will end up or whose life will be changed because of them.
Good writing!
Congratulations Robert Spillane!
Goko Publishing wants to congratulate and support one of or new authors, Robert Spillane. Getting a book from concept to reality is no easy task and Robert has just completed publishing his second book in just 1 year!!
AN EYE FOR AN I
This book discusses ancient and modern philosophers whose ideas enable us to gain insight into and mastery of ourselves. While this sounds like psychology, it is what the ancient Greeks called moral philosophy and its main precept is 'know oneself'.


ENTERTAINING EXECUTIVES
Office politics, power struggles, ulterior motives, personality differences …all combine to make this cynical poke at the "executive branch" of a typical office highly entertaining. The setting takes you to a management training program where several managers are invited to attend.
Katherine Owen, CEO of GOKO, brings her expertise in the publishing industry and combines it with a powerful team. Katherine owns and operates GOKO Publishing and is part-owner in a traditional publishing company, The GHR Press. Katherine holds a Masters Degree in Marketing and Management from Macquarie University's Graduate School of Management (MGSM) in Sydney, Australia.
July 14, 2015
admin
Permalink